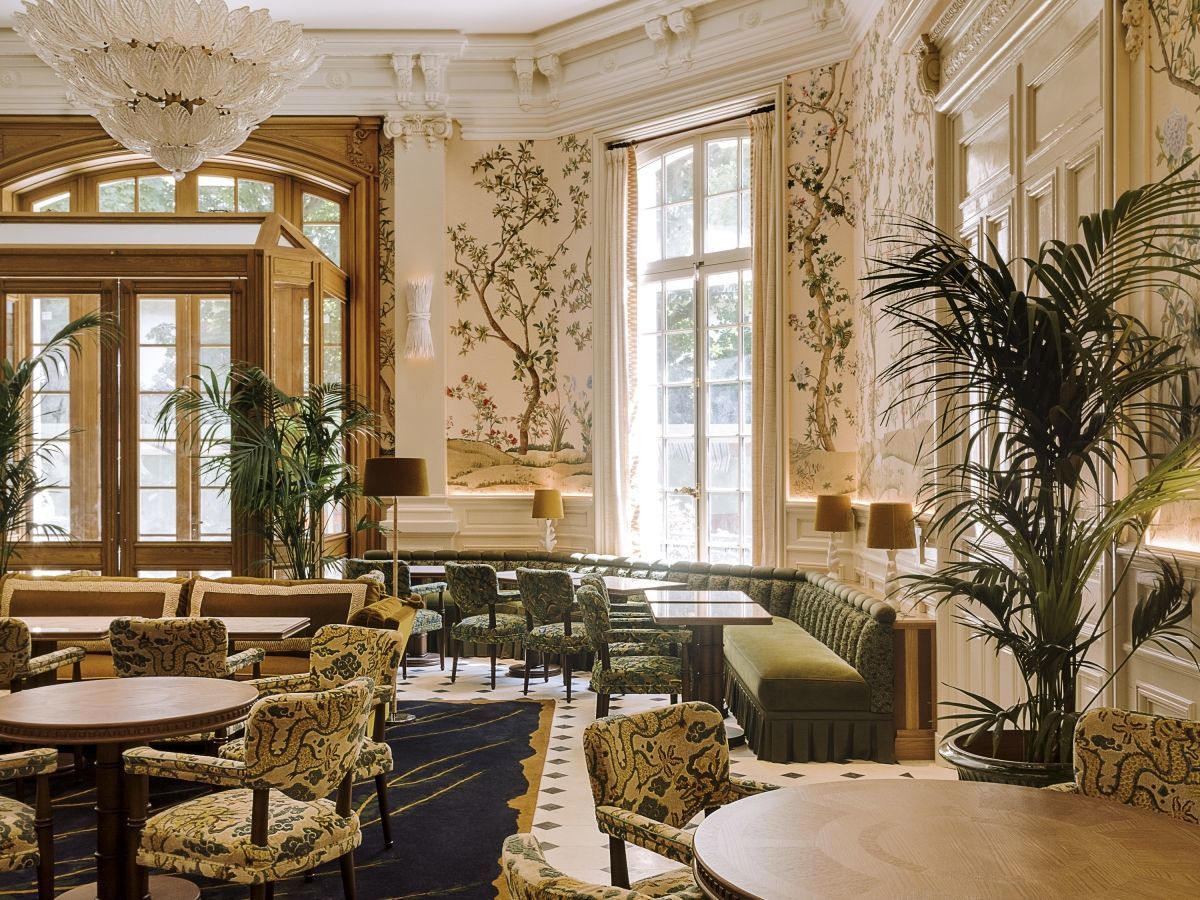 The original grandeur of the dining room is infused for a fresh romantic feel and a winter-garden atmosphere blurs the indoor-outdoor lines.
Bellefeuille is a lively place for breakfast, lunch with business partners or a romantic dinner.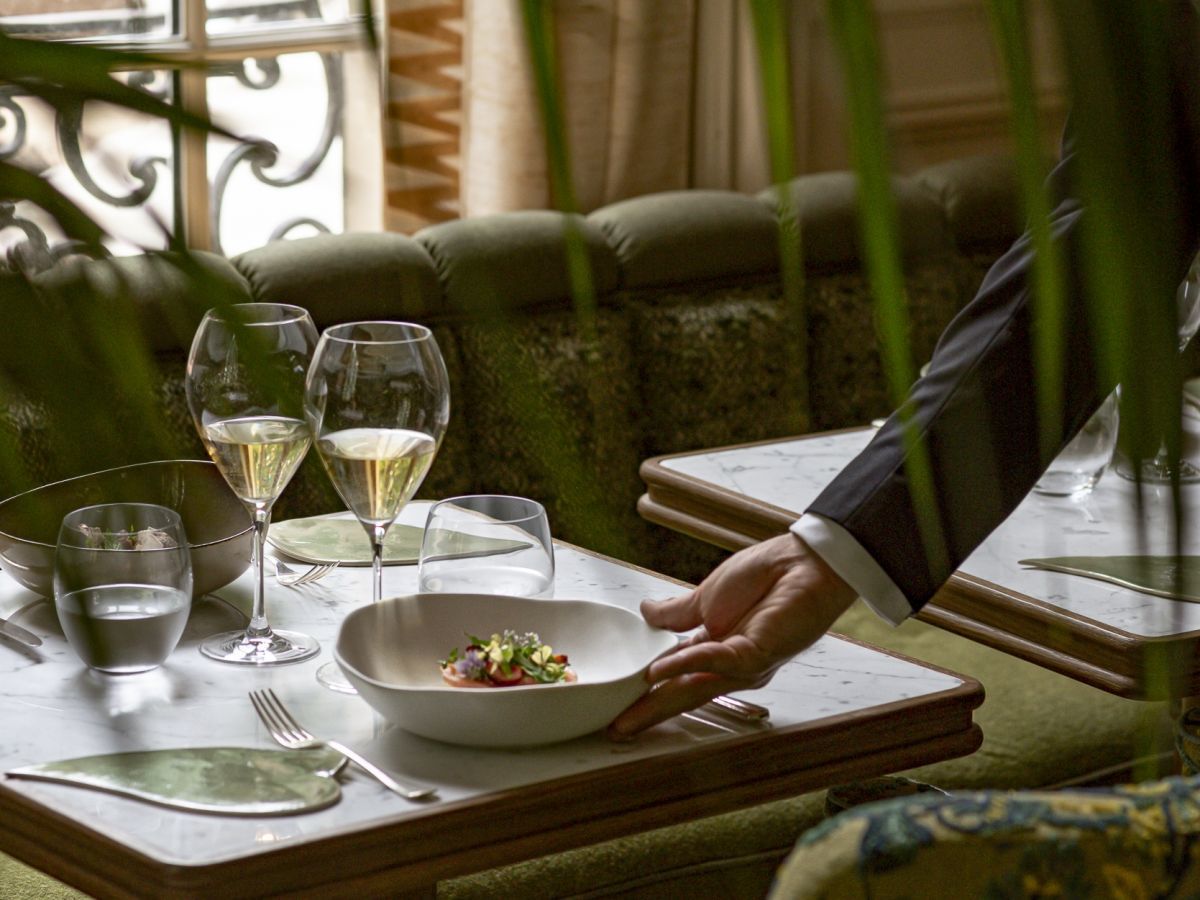 Opening Hours
Breakfast daily from 7:00am to 10 :00am – members and residents only
Lunch Mon. - Fri. from 12:30pm to 2 :00pm – members and residents only
Dinner Mon. - Sat. from 7:30pm to 9 :45pm - priority reservation for members
+33 (0)1 44 05 81 88 - bellefeuille@saintjamesclub.com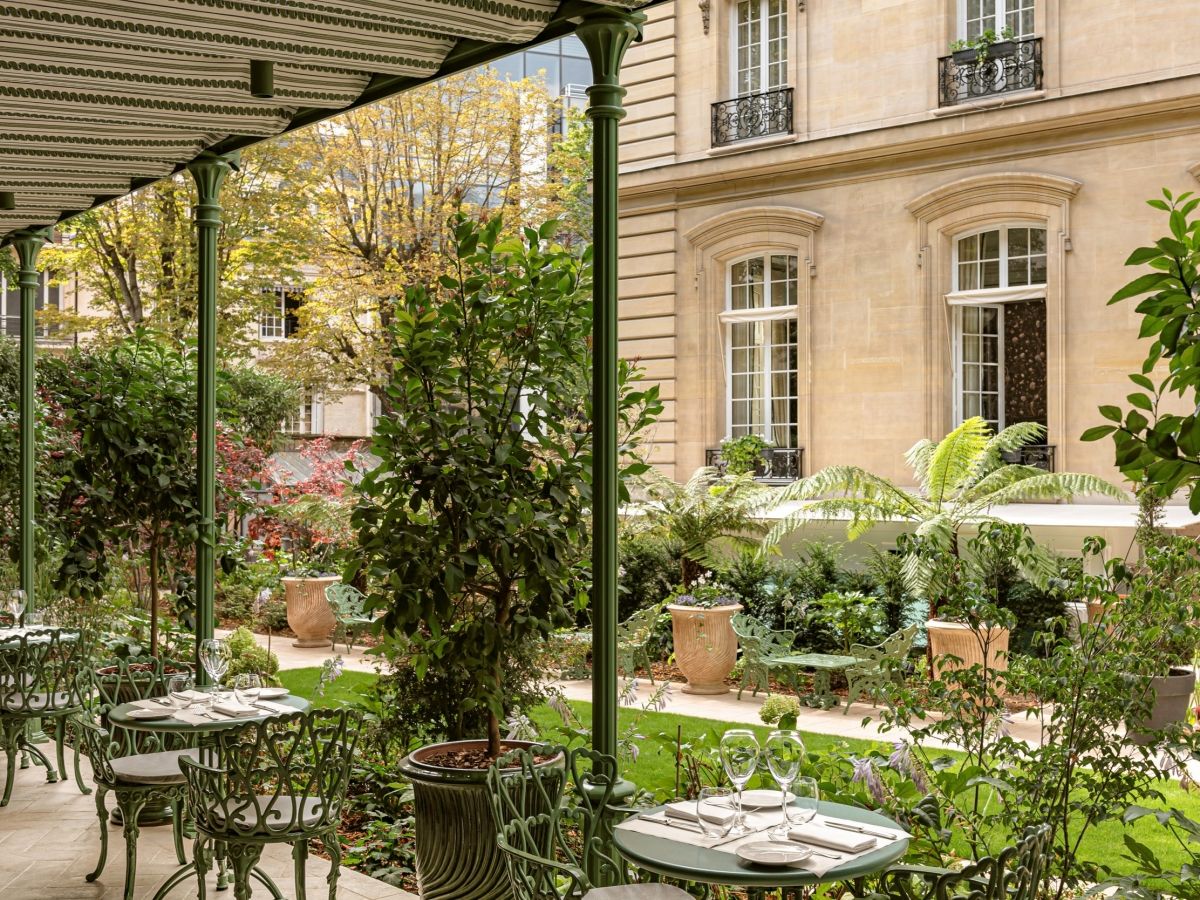 The Pergola in the garden
As days become warmer, the restaurant settles in the garden, for members and guests to enjoy the unique oasis of nature imagined by Xavier de Chirac.
Service is set under an extraordinary pergola and its gazebo-bar, with guests seated to admire the facade of the Saint James during a tête-à-tête dinner.
Daily from 7:00am to midnight for Club members.
Read more
Less